Introducing
AiPEXAR

, an Artificially Intelligent Index with IBM WatsonTM
AI Powered Investing
The suite of AI Powered US Equity Indexes are the first and only rules-based equity strategies to use IBM Watson to turn data into investment insight.

AiPEXAR objectively evaluates and scores a universe of Large and Mid Cap U.S. publicly traded companies in order to find those whose stock prices are poised for growth and rebalances its portfolio monthly by following a 3-step equity selection process. AiPEXAR is 100% composed of US equities selected by the AI at all times and will not invest in cash or other instruments.
Award Winning Innovation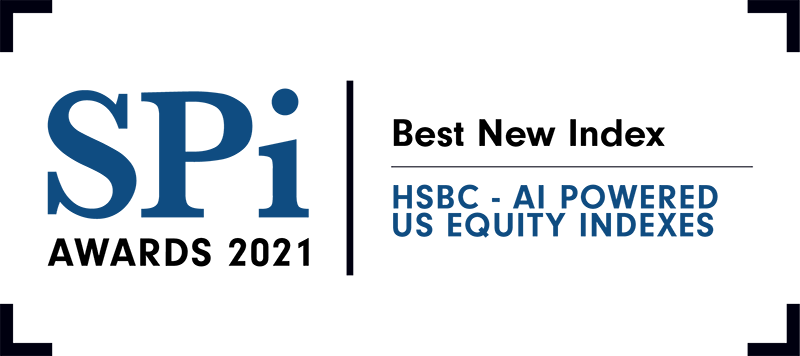 SPi is a market intelligence company that provides market intelligence, reference data and lifecycle information for the structured products industry.

In 2021, the HSBC AI Powered US Equity Indexes won the Best New Index award. This award recognises, following the Index Standard methodology, the best non-traditional index provider of the year, which outlines their methodology, innovation, and value to investors.
HSBC AiPEXAR Resources


Performance:
Historical & Simulated
The AI Powered US Equity Adjusted Total Return Index would have provided growth through a variety of market environments due in part to a monthly equity selection process intended to adapt to market changes and mitigate potential risks. While real-time calculations began on July 14, 2021, the graph below illustrates how
AiPEXAR

would have provided long-term positive returns with low volatility.

AiPEXAR



15.83%


compound
annual return


Key Statistics and Characteristics
Returns as of last available closing level
AI Powered US Equity Adjusted
Total Return Index (TR)

YTD
13.97%
1 Y
36.37%
3 Y
51.17%
5 Y
104.36%
10 Y
334.89%
10 year volatility
17.35%
Bloomberg
Ticker
AiPEXAR Index
Asset Class
Equity
Currency
USD
Launch Date
July 14, 2021
Index Sponsor
EquBot, Inc.
Calculation Agent
Solactive AG
Adjustment Factor1
5.0% per year
1AiPEXAR Index values shown here, and as calculated and published by Solactive AG, are net of the 5.0% p.a. Adjustment Factor, or decrement.
The graph and table above set forth the hypothetical back-tested performance of the Index from June 30, 2011 through June 30, 2021. See the risk factors and "Use of Simulated Returns" herein.
AiPEXAR Index Strategy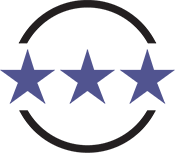 Step 1: Score
Scores for the companies included in the Solactive US Large & Mid Cap Index are calculated based on:

Financial Health Score:
evaluates a company's fundamentals and key figures.
Management Score:
assesses a company's management strength and thought leadership.
News & Information Score:
measures a company's market sentiment, economic, and geopolitical risks.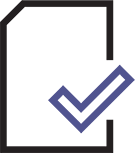 Step 2: Select
Approximately 250 companies with the highest combined Financial Health, Management, and News and Information Scores are selected for the portfolio.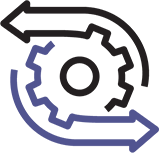 Step 3. Diversify
& Adjust
Companies are assigned portfolio weights, with the largest weights going to the companies with the highest combined scores, subject to strategic constraints1.
1Constraints include: diversification; market liquidity limits; weight allocation; and caps at 2.6% of the Solactive US 500 Index's volatility at each monthly rebalance. For more information on the index methodology, please see the AI Powered US Equity Adjusted Total Return Index Guideline published by Solactive AG. Information contained in these Index Guidelines or otherwise available from Solactive is not incorporated by reference in, and should not be considered a part of, this website.
Index Collaborators

IBM Watson is IBM's suite of enterprise Artificial Intelligence applications and APIs. IBM Watson represents a new era in computing, where systems understand the world the way humans do: through intuition, learning, and experience. IBM Watson continuously learns, gaining value and knowledge from interactions over time.

EquBot, Inc. ("EquBot"), a San Francisco based asset manager, is a member of the IBM Global Entrepreneur Program and developed AiPEXAR to provide investors access to the opportunities that AI can uncover. EquBot was co-founded by the former Director of Engineering at Intel, was the first manager to develop an AI based ETF, and currently manages several funds and separate accounts for institutional investors.

HSBC is one of the world's largest banking and financial services companies, an award winning provider of US Structured Products, and is the exclusive licensor of the AI suite of indexes.